Restless | Pillow
£45.00
They're even better in bed.
Good pillows can make our break your sleep. That's why we've balanced softness with support.
We only use cool, light-weight goose down and feathers in a 100% cotton cover, giving you a relaxing sleep night after night.
The adjustable pillow allows its fill to be added or removed so it can be dialed in to your personal preference.
It's all in the details
Lofty & light 

Hypoallergenic

Durable, Double-stitched Edges

EDFA certified for animal rights
More from: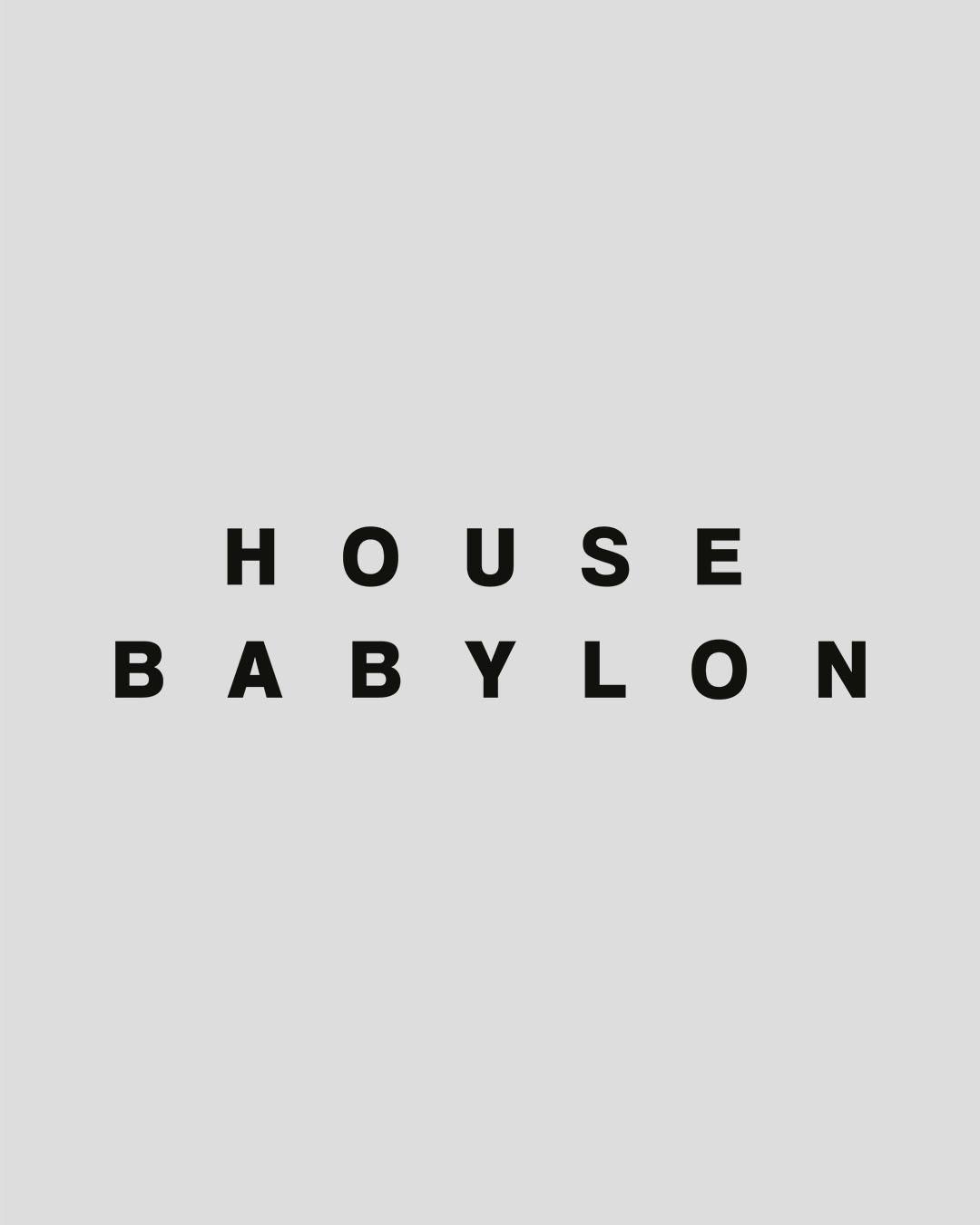 House Babylon
Shipping Policy
Free UK returns on any order via Paypal.
Standard Delivery (3-5 working days) — £3.90 flat rate
Next Day Delivery (1 working day) — £7 flat rate
Europe Delivery – £15 flat rate
Once your order has left our warehouse, you will receive a confirmation email with the tracking information. Please note that House Babylon cannot be held responsible for any third parties receiving and signing for goods at your stated address in the event of a claim for non-delivery.
Refund Policy
At House Babylon we strive to provide our customers with the highest quality products and service. However, if you are not 100% satisfied with your purchase, simply contact our team at
[email protected]
within 14 days of receipt for a refund or a replacement of any item of the same value. 1 - All returned products must be in new condition, unused, unaltered and free of damages. 2- All returned products have to be sent back in its original packaging, folded and wrapped in the original wrapping paper and inside the original House Babylon box. 3 - Please provide proof of purchase with any returns. This can be either the online invoice you received at the point of purchase or a note with your name, address and order number. 4 - Any refunds will be made to the payment method originally used at the time of purchase. Our team will notify you once your return has been received and processed. Please note, this can take up to 10 working days. 5 - All returns should be sent to the following: House Babylon Ltd 5 Drysdale Street Unit 7 N1 6ND London, United Kingdom